After five generations of beekeepers they faithfully continue their family tradition. Their story begins in Agia Triada Gialousa in 1950, inheriting 20 Givertias from the family and with them they started their business with beekeeping. In 1960 they placed the beehives in the modern hives, which are easier to use and more efficient than the Givertia. Every spring the beehives are moved to Varosi and Morphou to take advantage of the flowering of the orange tree. In 1977 they managed to transport some of the 300 bees to the free area of Cyprus while the rest remained trapped in Karpasia.
In 2006 the company Honeymell z.p Ltd was founded. Today the company operates exclusively with the production and bottling of Cypriot honey.
The choice of placement of their hives is made in areas where unique beekeeping plants such as eucalyptus, citrus, thyme, ruby, wild lasmari and myrofora bloom. These aromatic plants give the bees their nectar and they turn it into honey. Cypriot honey has a rich flavor and is thicker than most honeys due to the warm climate. The use of modern, new generation equipment allows the honey to be bottled without reducing its aromas and taste in the slightest. First, foreign bodies such as wax are removed from the honey, and after it has rested for three days, we bottle it in containers.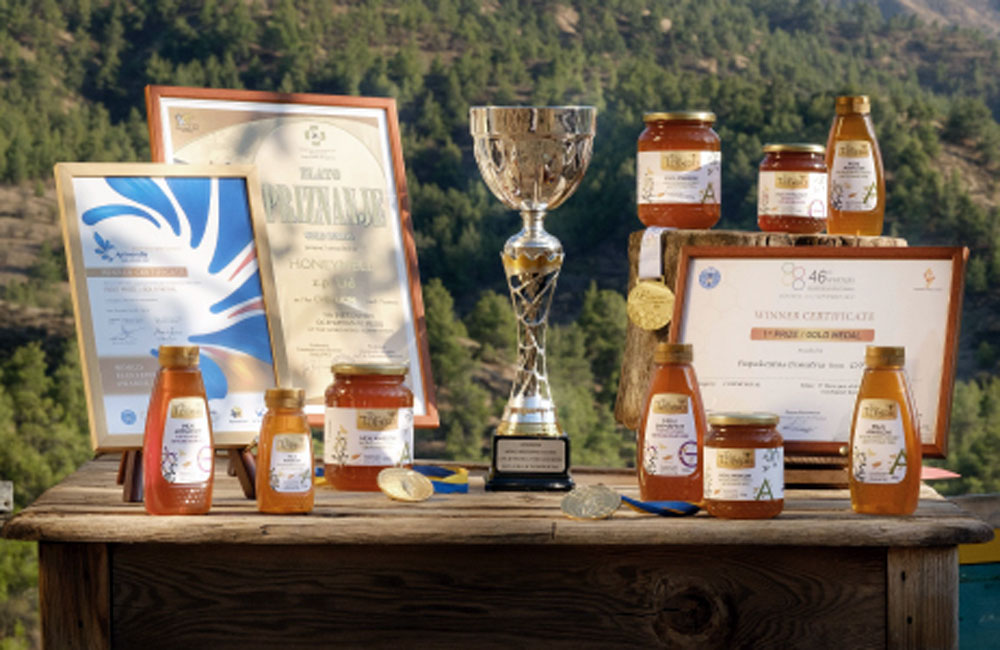 Adherence to quality is the most basic principle of the company. This is how they developed in all areas and from the bees to the bottle they control all stages of production. They faithfully apply all good beekeeping practices and absolutely guarantee the quality of Cypriot honey. After all, this is proven by the international quality and taste awards with which their honey was honored.
The Cypriot honey "To Giverti" was declared the Best Honey in the World at the 43rd Apimondia International Congress, which organizes the World Beekeeping Awards. This success is a great honor for Cyprus, Cypriot beekeeping and their family, and is the culmination of the absolute commitment they show to the quality of the product.