G.S ECOPHYSIS LTD is a newly established family business that offers experiential / educational tours  for small groups of visitors with special interests in the natural environment, rural lifestyle and traditional products of Cyprus. The passion for the natural and rural environment of mountainous Larnaca created the desire to share owners' experiences and knowledge through experiential activities.
The goal is to offer high quality services through our educational programs and outdoor activities. The experiential engagement of visitors on the excursions and activities adds a special dimension which we feel will stay with them long after their holidays have passed. Additionally, environmentally-sensitive guests have the opportunity to visit the region all year round, enjoy the natural beauty of the area, and develop and improve certain skills needed in the field.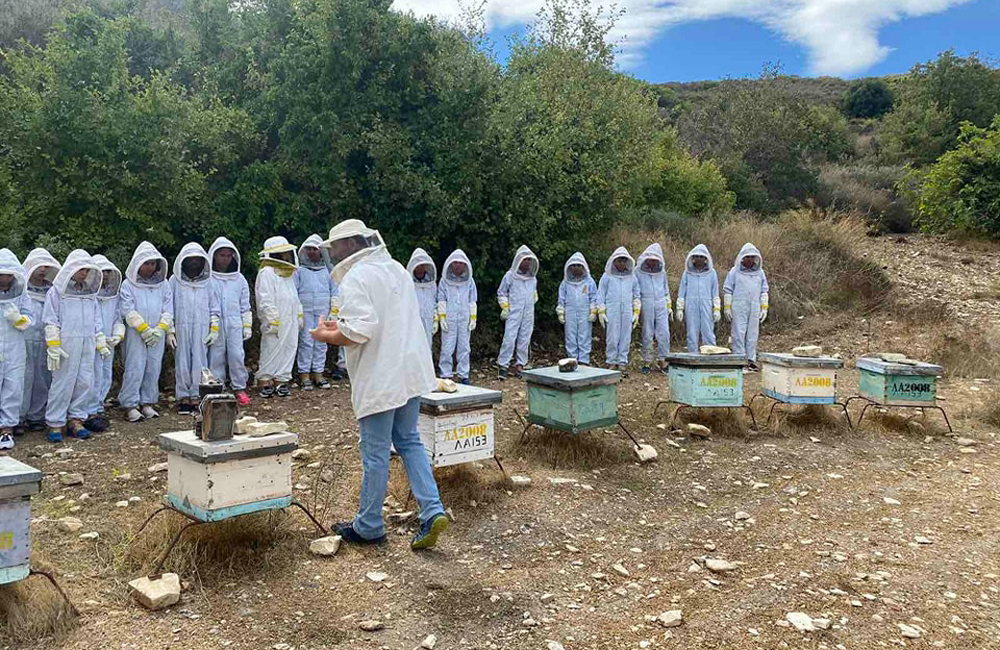 G.S ECOPHYSIS LTD offers an alternative option for the whole family.
It is possible for special workshops to be organized for groups with focused interests, such as on beekeeping, the study of nature (e.g. birdwatching), taking photos of landscapes and harvest, and workshops on the production of traditional product.