NOSTOS Fairtrade Jams was born in 2020, during the pandemic, by a young couple, Francesca and Emanuele who, after working Mozambique, decided to return in Italy.
NOSTOS offers classic jams and marmelades for breakfast with the excellent Sardinian raw material, selected and harvested by hand. You can also find jams from taste experiments that combining fruit and vegetables with some spices, such as clementines with turmeric and pears with ginger, perfect for combinations with cheeses.
There are also chutneys, sweet and sour compotes, recommended for the most creative aperitifs or gourmet main courses. And also we produce honey, only from Sardinian beekeeping!
NOSTOS was born to become aware that a change is necessary and starts from the land and from those who work it. Our products follow seasonality and want to be as natural as possible and come from small local producers for favoring a circular economy.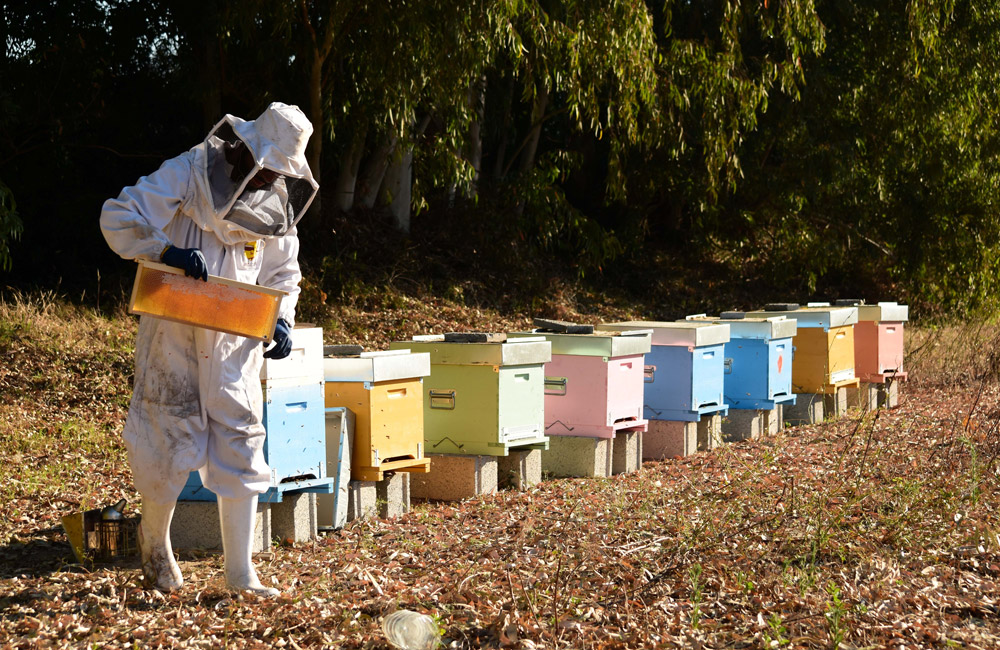 We decided to use Fairtrade certified cane sugar, a brand that guarantees respect for workers' rights and the environment in sugar cane plantations in the southern of world. We are opening a laboratory with a sales point in Oristano where we will process the raw material directly. Thanks to the latest generation machinery, the product will be processed at low temperatures in order to leave the organoleptic properties of the compote as unaltered as possible.
If you choose Nostos, you favor a healthy economy, without waste and fair for everyone!
PRODOTTI AZIENDALI
We have chosen to recover ancient recipes giving it a touch of innovation. The classic ones are jams, extra jams and compotes in which there is a low dose of cane sugar with addition of Sardinian honey. A healthy and conscious choice for your breakfasts, such as strawberry, oranges, apricots and figs!
At the moment we produce 3 types of honey, wildflower the richest in terms of flavour, eucalyptus the more balsamic one and asphodel made from a typical spring flower of Sardinia.