Egypt Day Tours is a Destination Management Company (DMC) in Egypt that goes beyond traditional tourism offerings. With a commitment to sustainable practices and a focus on preserving Egypt's cultural and natural heritage, They provide a diverse range of travel experiences, including slow tourism, rural tourism and different kinds of activities within Egypt.
As advocates of slow tourism with a special package named "Bees of the Lakes". Egypt Day Tours encourages travelers to immerse themselves in the local culture and take their time to explore Egypt's hidden gems. Whether it's discovering authentic villages, interacting with local communities, or embracing sustainable practices, our slow tourism experiences allow visitors to forge meaningful connections with the destination and its people.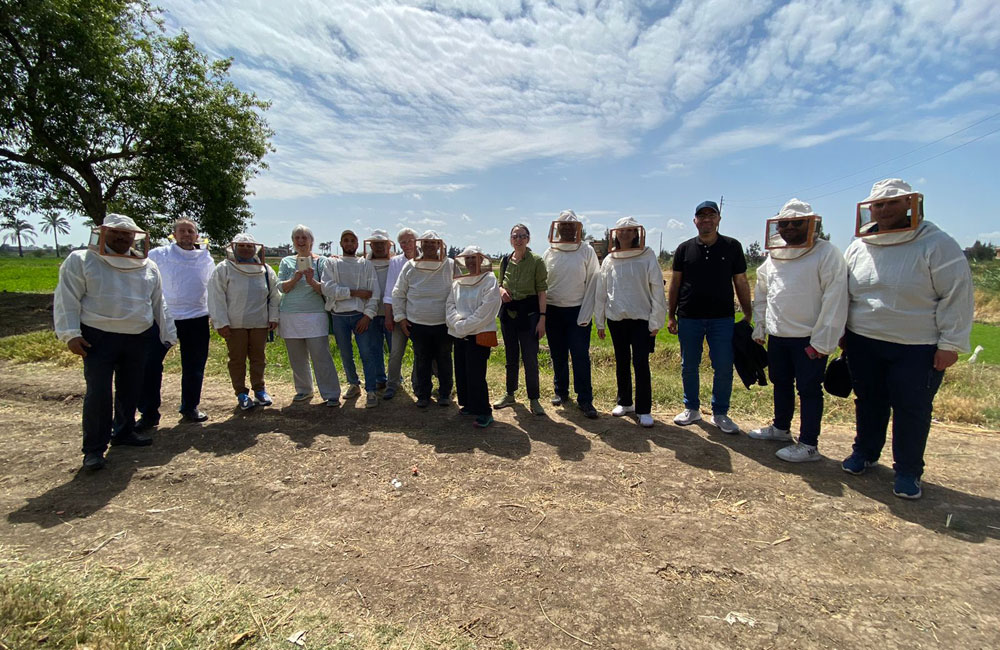 International and domestic Travelers can experience the enchanting journey of "The Bees of the Lakes" package that is tailor-made to suit any group's preferences and abilities. Embarking from El Manzala Lake and weaving through the picturesque landscapes of Balteem, Rasheed, and Edku Lakes, this unforgettable adventure culminates at Abis Lake. At every stop, one will be immersed in the heart of local communities, spending a full day in an apiary alongside friendly residents. Travelers and knowledge seekers will enjoy the unique opportunity to savor Egypt's diverse culinary delights while tuning into the rich heritage of the bees that call each of these locations home. It is a journey to unveil the secrets of the lakes through their buzzing ambassadors and create lasting memories of a one-of-a-kind trip.