Barria (Arabic for wilderness) brings you the flavors and aromas of the wild Mediterranean terroir. Inspired by the knowledge of the earth carried by our foremothers and forefathers and passed down onto us, we offer a selection of herbs, herbal teas, and beehive products that have been carefully nurtured and harvested in symbiosis with the local environment.
Barria was born out of a desire to anchor economic growth in environmental protection and rural development. That is why we chose to mainly cultivate indigenous plants using agricultural methods that do not disturb the ecosystem. We selected a variety of plants that are known to have medicinal properties and are a source of nutrients for our bees, in addition to having exquisite flavors and aromas. In this way, Barria contributes to the conservation of Lebanonís rich flora all while sharing with the world our countryís very own superfoods. Located in the mountains of Batroun, Barria has the revitalization of Lebanonís rural economy at heart. Our evergrowing network of collaborators consists of local small businesses, beekeepers, and farmers from across Lebanon who share the same passion for natural foods.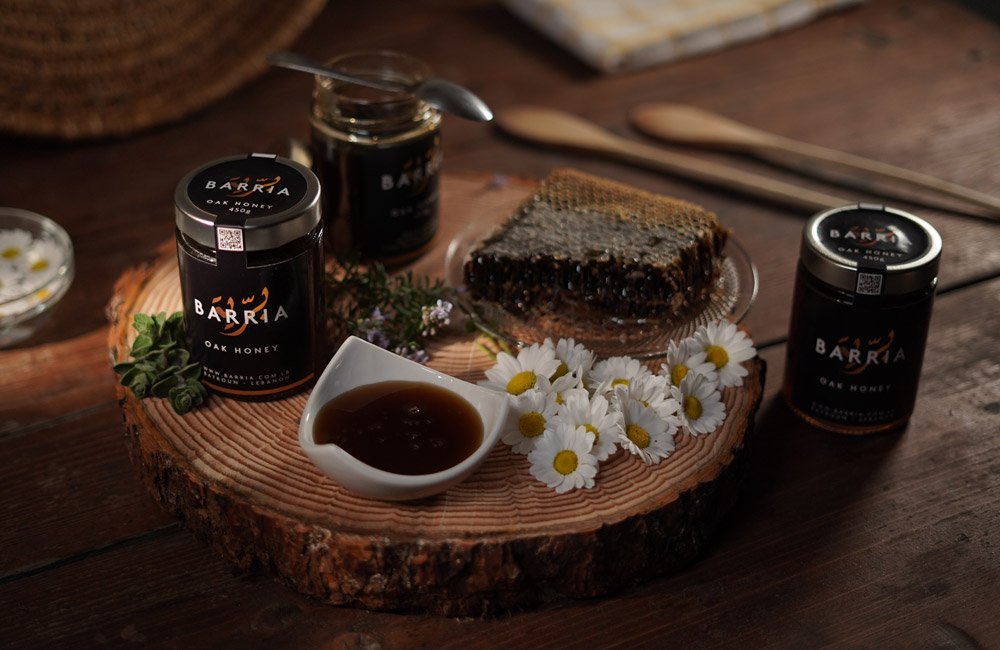 At Barria, we share what Nature provides and we do not ask her to give more than she can. Our product lines follow the natural growth cycles of each plant that we harvest so as to avoid the overexploitation of the earth and the depletion of natural resources. This approach allows us to focus on quality over quantity. It also lets us surprise you, every now and then, with new blends that incorporate unique seasonal ingredients.
Follow us On our Social media platforms.